Are TAVR, TMVR, Tricuspid or Pulmonary Valves on your agenda?
Then Bridgemed Solutions, Inc. needs to be on your team. We are a Contract Manufacturing Organization (CMO) and consulting services company offering services to the medical device industry. Our CMO services can get your great transcatheter valve idea off the drawing board and into production quickly and cost effectively. You can outsource everything from device concept development to prototyping to manufacturing – all according to your exacting specifications based on your intellectual property (IP).
We are a team of well-qualified PhD scientists, tissue engineers, delivery system and stent experts, and skilled technicians that will seem like a natural extension of your own R&D department and operations staff. Our associates work with your company at different levels to identify and recommend strategies which help your company in saving time and cost.
END to END Contract Manufacturing
We start with sourcing the tissue from standards compliant, GBR1 slaughter houses, all the way to delivering the finished valve for FIH or clinical trials.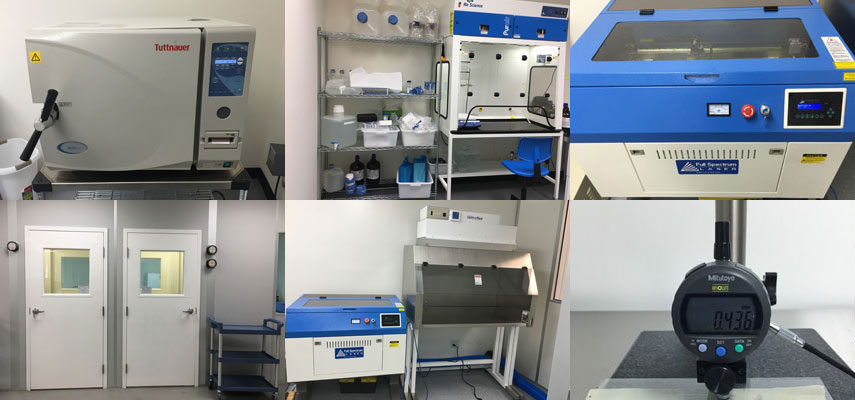 State of the art facility
Class 8, class 7 & class 5 clean rooms
Solution preparation labs
Separate facilities for bovine and porcine tissue
Top of the line laser cutters
Top of the line incubators
Steam sterilizer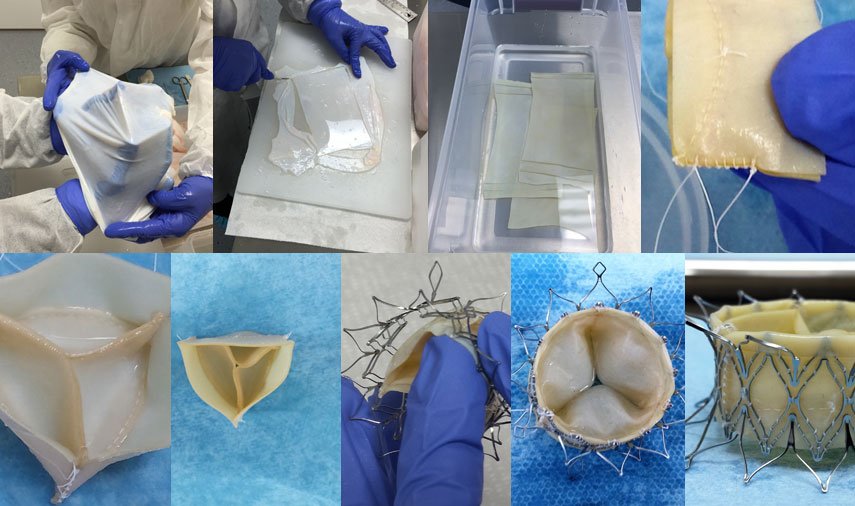 Insightful support at every step
Evaluation of design and preparing prototypes
Provide feedback on stent and delivery system
Tissue selection and cross-linking insights
Selection of suitable sewing techniques/knots for sewing tissue onto stent
Help in selection of stent, delivery system, Cath labs, FIH and other Approved Suppliers
We have the capability to develop either bovine or porcine tissue valves
Training and transfer
Training:
Tissue cleaning, cutting, cross linking, etc.
Chemical lab setup and solution preparation.
Tissue sewing to stent.
Train personnel in the various skills needed to manufacture the valve.
Transfer:
Strategy and design of facility (e.g.: Clean room, Material flow, etc.)
Compliance with regulations
Tissue handling (receiving to final packaging)
Develop strategy and transfer plans (e.g.: adapt from old facility to develop in new facility)
Establish manufacturing equivalency of the old and new site with minimal testing
Regulatory filings
We can offer our CMO services to:
Transcatheter Aortic Valve Replacement (TAVR)

Transcatheter Mitral Valve Replacement (TMVR)

Tricuspid Valves

Pulmonic Valves